"Take successful business with "one stop service" which make the different level & A comfy rest with D7 suites."
About Our Company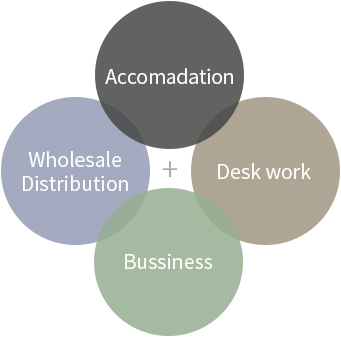 D7 Suites Co., Ltd. is a company that builds a new paradigm in the distribution and trading industries by discovering new domestic brands and securing domestic and foreign B2B channels based on its accumulated know-how and global network.
You can explore " ONE STOP SERVICE SYSTEM" in D7 Suites Co., Ltd, the only one in Korea that can provide ; Accomodation, Shopping, Business, Desk work space in one spot.
The staffs who can speak English, Chinese and Japanese are available 24 hours a day to help you with your business at any time.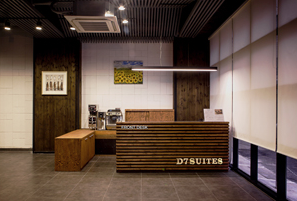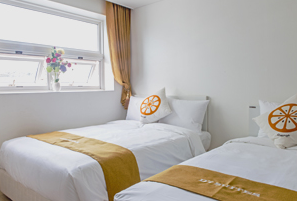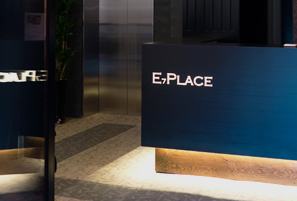 VIP Special Service
VIP guests at D7 Suites & E7 Place will be able to use the accommodation for free during their stay, starting with the Pick-up Service after the arrival of the airport, and taking pictures using the sample items displayed in the show room.
You can also use the Private PC Office, which allows you to work with your photos comfortably, 24 hours a day anytime.
Furthermore, We will take you safely to the airport on your return date.
All these VIP services are only available at D7 Suites & E7 Place